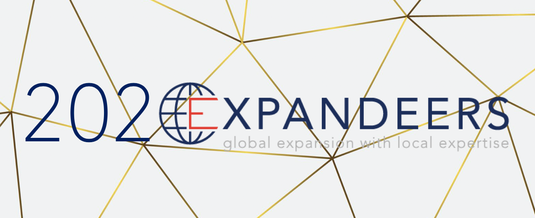 It has been an exciting year for us at Expandeers: Many new associates and strategic partners have joined us, offering many new options to our clients to access further countries: Amongst others, we now are (more) present in Turkey, Russia, Iran, Morocco, Spain, Colombia, Peru, Mexico and UAE to mention some of them.  We expanded our own enterprise by founding our subsidiary Expandeers (SoutheastAsia) PLT in Kuala Lumpur and took up the representation for the BVMW (Association of German SME) in Malaysia. For them we also held some Entrepreneurs' Days (of many to come) in Germany and had our annual German Malaysian Round Table (GMRT) in Hamburg.  Also, for stressing out the importance of Russia, Expandeers hosted the German Russian Roundtable (DRRT).
We held our annual Global Partners Convention in Dubai and also expand our own operations in UAE now. Next year, we'll connect Asia and Europe and will probably meet in between. Keep you posted.
And of course, we took over many new exciting projects this year ranging from gear technology, flow control devices, packaging, mobile phone recovery to mobile Apps (e-learning and mobility), POS software, ERP programs, digital consulting, and artificial intelligence in many application fields .... 
We would like to thank all of our clients, our partners worldwide, our employees and potential customers in 2020 (!) for an amazing year 2019 with exciting new situations, questions asked, solutions being found and growth being achieved! We wish all of you a healthy, prosperous and successful year 2020 - with or without us.