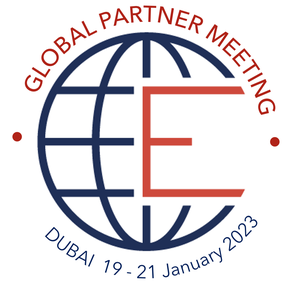 Following our Save-the-date messages: We are now cordially inviting all our associate partners, strategic partners and local shareholders as well as all prospects to our annual global partner meeting 2023 in Dubai.
In collaboration with our local company EXPANDEERS MIDDLE EAST COMMERCIAL SERVICES we will hold our annual conference this coming January (19th - 21st)in Dubai. As usual it will be a blend of personal networking, seminars on foreign markets, exchanging on global business opportunities, generating ideas together, experiencing the Arab culture, and spending some good time together. The event will be limited to 30 attendants. 
This year we will open up our audience a bit for interested potential new partners from all around the world. When you are interested in global expansions and have a background in Marketing, Sales, Business Development, please get in touch with us. 
Why would I be interested in joining Expandeers?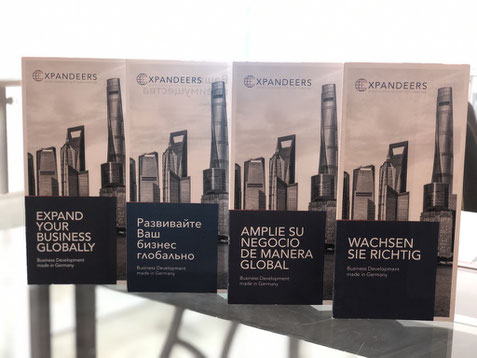 EXPANDEERS is a globally active b2b growth enabler, consisting of over 55 highly experienced and accredited business development, sales, and marketing experts. We are providing global expansion support to mid-sized and start-up companies around the world. Our core mission is to make internationalization for any SME as convenient, efficient, and riskless as possible with a transparent and performance-based pricing.
For supplying that service Expandeers offers practical foreign market insights, recognizes potentials, prepares a suitable entrance strategy, and offers all sales- and marketing related developmental services with one single point of contact. 
Our industry expertise predominates in four segments: 
• SUSTAINABILITY: green hydrogen, PV / solar, wind energy, e-mobility
• DIGITAL: eCommerce, digital business models, apps 
• HEALTH: pharma, hospitals, cure and care, and R&D
• SERVICES: logistics, consultancy, taxation, and franchise brands
Headquartered in Germany, and with own subsidiaries in Kuala Lumpur (Malaysia), Lahore (Pakistan), Dubai (UAE), CDMX (Mexico) and partner offices in Singapore, Hong Kong, USA, Canada, and around Europe, the Expandeers Group offers a fast and reliable expansion service with a pragmatic target orientation. Only Expandeers offers end-to-end business development solutions covering the full path from initial research to actual revenue generation for any business. Our Expansion-as-a-service approach preserves your internal resources, saves budget and time, and greatly reduces potential risks.
Some impressions of our last Partner Meeting in UAE
What else do I need to know of the event?
Flights:
An arrival on or before the 18th of January is highly recommended. Dubai International has many direct flights from all parts of the world. 
Hotel:
We are presently pre-negotiating discounted rates at the Shangri La at Sheik Zayed Road. Expect a night to be around 200 USD including breakfast, potentially a bit cheaper. But feel free to book your own hotel as you like.
Conference:
Will be held at same hotel to reduce travel times and increase networking 
Transport:
The Monorail goes all through Dubai (daily ticket about 7 EUR), the Hotel is situated 2 minutes walk from station "World Trade Center", UBER and Taxis cost about the same and are very reliable. Taxis sometimes only take cash in local currency.
Contribution:
For providing this event, we kindly ask for a participation fee for covering expenses such as venue, catering, dinner, excursion etc., payable upfront:
* Expandeers Partners 395 EUR/USD per person (for Associate Partners, it will be fully deducted from your annual fee)
* Third Parties: 895 EUR/USD per person (which includes participation at the event as well as a one-year basic membership at EXPANDEERS GLOBAL NETWORK with access to partners and invitation to events)
Sponsoring:
Strategic partners and interested third parties (max. 4) can acquire a sponsoring package, which includes the attendance of one representative, a speaking slot of 20 minutes at the event, handout of flyers and display of a flag/banner throughout the event. Costs: 1.950 EUR/USD. 
For any inquiries and to register to the event, please send an email to member@expandeers.com or middleeast@expandeers.com and we will shortly get back to you.