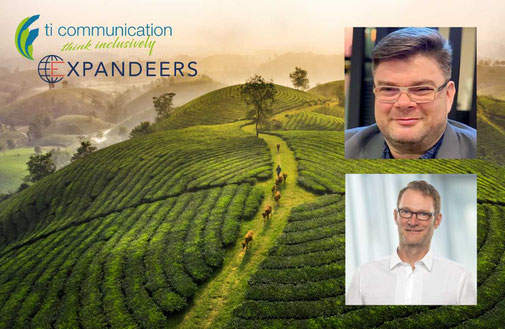 On May 5th, 2022, ticommunication and Expandeers jointly held an online event on the topic Vietnam as an attractive upcoming marketplace.
Gerhard Leypoldt, Expandeers Associate Partner for Vietnam and Axel Mierke, intercultural trainer at ticommunication with focus on Vietnam, held an informing and entertaining presentation based on a decade of experience in the country.
 Why Vietnam? With this question Gerhard Leypoldt started his lecture and gave us an overview.
Over the past two decades, the country has undergone very rapid development and is one of the fastest growing economies in the world.  The country has a population of 98.7 million inhabitants, which is even more populated than Germany with 80.5 million inhabitants.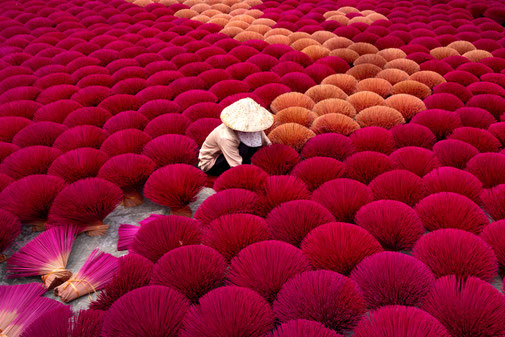 Axel Mierke gave us an insight about the human resources sector in Vietnam, because one of the advantages of the location is its the people.
The country has a young population with the average age of 29 years (compared to Germany: 49 years).
33% of Vietnam's working population works in agriculture. Professionalization / mechanization in agriculture has freed up labor for other industrial sectors. There is no labor shortage in Vietnam (about 1 million graduates / year looking for a job).
However, the shortage of skilled workers is high, many Vietnamese do not have a formal degree.
Qualified people need to be nurtured, e.g., through employer training programs not only for executives, but also for their children and other family members.
Vietnam and the Ukraine conflict:
Vietnam does not participate in sanctions against Russia and does not want to have to choose sides. However, Vietnam is in favor of ceasefire and ending the war.  Vietnam aims at good and prosperous relations with Ukraine as well as Russia and wishes these countries to continue dialogues, as well as find long-term solutions in the interests of both countries.
Industrial challenges of Vietnam are currently in the sector of metal processing, while subcontracting for high-tech products is still difficult but growing strongly.  Other challenges are corruption, job hopping and the lack of technical specialists.
This can be overcome through good consulting, the right network and adhering to local culture and customs.
Family has a very high value in Vietnamese society and if you succeed, as in Gerhard's company, that the employees consider the company as a second family, their motivation, identification, and loyalty to the company is certain.
Numerous discussions in the end made the conference a very lively and interactive event.
The decision into which country to expand depends ultimately on the goal of the company itself.
We would like to thank ticommunication for the great collaboration and the fun during the preparations for this event and a special thanks to our speakers Gerhard and Axel as well as our audience for the numerous participation and interesting discussion.
We hope to see you at our next event.
For more information about expansion, business development in Southeast Asia, please contact us at: info@expandeers.com  
Vietnam - das bessere China? Deutsche Version
Rückblick online event
2022-05-05 Rückblick Vietnam - das bess
Adobe Acrobat Document
182.7 KB