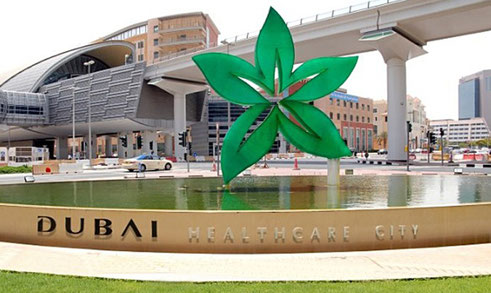 The time has never been more perfect to get involved within the medical sector in the United Arab Emirates. In 2018, the UAE government contributed 66% of the country's healthcare spending of USD 15 billion. According to the International healthcare research centre (IRHC) UAE or Dubai more specifically is considered to be ranked 6 out of the 46 destinations in Global Medical Tourism Index 2020-2021. In addition, from 2018 to 2022 the healthcare spend is set to grow at CAGR (Compound annual growth rate) of 9.5%. One of the reasons is the aging of population, which is set to see an increase of 29% by 2050 according to the DHA chief (Dubai Health Authority).
Quick facts on UAE Health Industry
The medical sector of the UAE is experiencing significant growth, worth US$ 60bn in 2025, well over US$ 200bn will be injected into the global healthcare infrastructure within that period.
The anticipated rise in number of patients in the GCC region leads to the need for over 12.000 new hospital beds by 2022. UAE's medical facilities are already state-of-the-art, well equipped and accessible.
English is commonly spoken in medical sector, and medical staff are mostly foreign-trained expats.
At Dubai Healthcare City (DHCC), the medical institutions including hospitals, clinics, teaching and research facilities, partnerships with international institutions such as Boston University and Harvard Medical School are situated.
About Dubai Healthcare City
DHCC (Dubai Healthcare City) was established in 2002 to provide high-end healthcare services and development possibilities for foreign investors. It is a particular area, which is dedicated to healthcare excellence and patient care. It has been the first Medical Free Zone in the world. The types of licenses which are available are Service, Industrial and Commercial license. Healthcare professionals, who work inside DHCC, have to meet rigorous international quality standards to practice in Dubai Healthcare City.
DHCC brings together a wealth of services in healthcare, medical education, research, pharmaceutical, medical equipment, wellness, and allied support through its strategic partnerships. DHCC is supervised by the Dubai Healthcare City Authority. Many foreign companies and international ventures get free zone registered in places such as the Dubai Healthcare City. The Dubai Healthcare City bids on high-quality, mixed-use healthcare and wellness centers with suitability in the residential and commercial enterprises. DHCC is the best place to start a free zone business setup in Dubai.
Join our business delegation trip / trade mission to Dubai on 4-7 October, 2021
Together with BVMW (The Mittelstand Association), Expandeers Global Network arranges a business delegation trip to Dubai from 4th to 7th of October 2021. Focus will be on the Healthcare Sector. Join us on our journey to meet representatives of the UAE Government, associations, embassies as well as many potential clients or sources in the fields of 
medical technology and equipment
medical instruments
pharma
 med tech / app business / AI powered diagnostics 
and many more.
For further details and registration please contact mena@expandeers.com