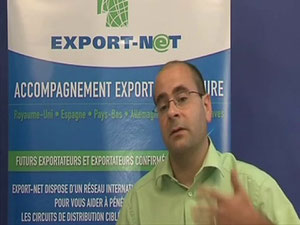 Expandeers new Associate Partner for France and Spain!
We are very pleased to announce that Etienne has joined Expandeers Global Network GmbH. He will represent Expandeers in France and Spain.
Etienne has been successful in the sector of international export for over 25 years. Etienne has a genuine international educational and professional background:
born and raised in Spain
went to High School and University in France
worked and studied in the Netherlands for more than 5 years, worked 1 year in the UK, 4 years in Spain and almost 2 years in the US
he acquired a BBA (1996) from the E.C.E. (Ecole de Commerce Européenne) in Bordeaux-France majoring in International Business
he also followed courses in several European universities in the UK, the Netherlands, and Spain during his studies
Etienne is located in France and is perfectly trilingual in French, Spanish, and English. He has over 25 years of professional experience in export positions, working for big international organizations such as Cisco Systems, IBM, General Electric, and small local SMEs.
He was also involved in the Internet start-up and boom in the early two thousand working for technology start-ups and has been working as an international sales consultant since 2008.
For information and opportunities in and around France and Spain, please feel free to contact Etienne at info@expandeers.com