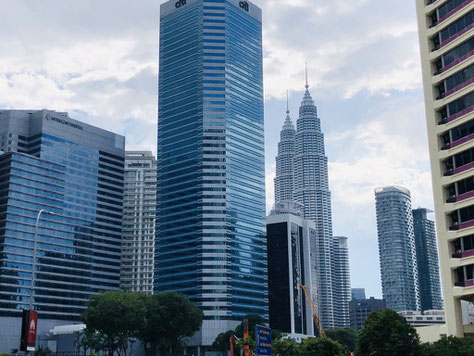 In the heart of Southeast Asia, businesses from around the world are tapping into the long-term potential of Malaysia - one of Asia Pacific's most robust investment destinations. "Malaysia is a favorable investment destination...over the past 40 years, this has fostered Astra's Zeneca's expansion and strengthened our presence in Malaysia" said the President of AstraZeneca Malaysia, Dr Panchal. Also, the President of Microsoft Corp, Jean Philippe Courtois, explained: "For nearly 30 years Microsoft is proud to have been in Malaysia and we are excited to further strengthen our partnership to empower the nation's inclusive digital technology". With its manufacturing prowess, a skilled workforce, business-friendly government and environment, strategic location, and positive economic prospect the country has long been a hub of choice for multinationals from around the world.
In order to complete Malaysia's transformation, it is essential for the country to attract quality and strategic investment, reduce unskilled labor and spur technology. The National Investment Aspirations guided byShared Prosperity Vision 2030, which are a set of comprehensive plan to turbocharge the Malaysian economy, will focus on reviewing any investment-related policies and restructure the nation's investment strategies. The Managing Director of Microsoft, K Raman, explained that Microsoft 's new datacenter located in Malaysia "will be a game-changer, enabling business to accelerate digital transformation with AI, loT, egde solutions, data, machine learning and more". Additionally, AT&S will execute a significant number of R&D activities at this new location, "Malaysia can benefit its position as a technology-country and can strengthen the region as high-tech manufacturing hub in Asia" said Andreas Gerstenmayer, Chief Executive Office of AT&S.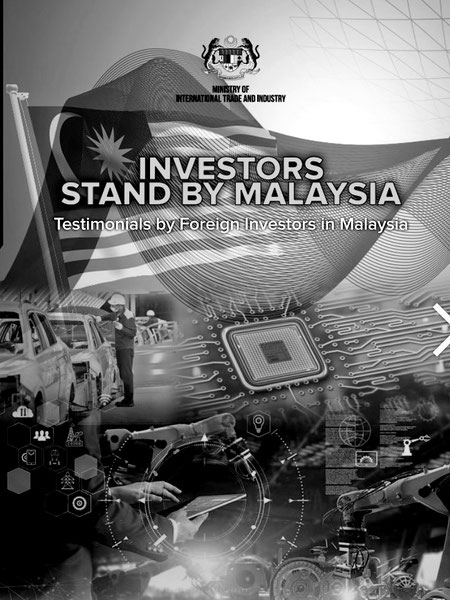 The Government's commitment to helping manufacturers embrace Industry 4.0, high-value technology and sustainability promise to deliver significant benefits for businesses. "The government agencies in Malaysia are proactive and supportive in facilitating the needs of the business community. That is pertinent to assist investors in strengthening their footprint in the country" supports the statement of the Linde's Managing Director, Anuj Sharma. Therefor lies a particular strategic focus on manufacturing, which accounts for approximately a quarter of Malaysia's annual GDP and 2.2 million jobs Also, the President of Risen Energy Co. Ltd, Xie Jian, "Malaysia has abundant raw materials, high quality of human resources and harmonious ethnic relations... most importantly, the strong support and service from the state and local Governments". 
Finally, as the Chairman of Tongfu Microelectronics Co. said, "Let's work together to conquer the coronavirus and build an even better future". If you are also interested in taking an opportunity to grow successfully your business into the Malaysian market, contact us now. 
Expandeers has been present in Kuala Lumpur for many years now. With tight bonds to government, associations and international networks, with our daughter company Expandeers (Southeast Asia) we are able to support international businesses with a variety of business services: From initial market research, to setting up companies to executing staffing, marketing and sales. Talk to us if you are interested in this Hub of choice - not only for multinationals: Malaysia@expandeers.com