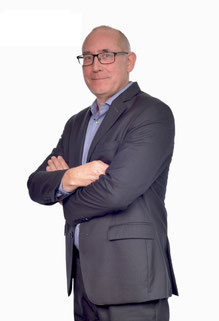 To even serve our ASEAN customers better, Expandeers is happy to welcome our new partner Frank. A highly innovative and resilient global business leader living in Singapore with deep digital entertainment, games & esports industry expertise, gained from over 25 years' building successful businesses and winning teams.
Being part of an international network of senior executive level relationships through active participation on boards, and industry associations, Frank enjoys his position as global industry expert and someone who shapes industries.
Recognized with the German Game Developer Award, the European Games Award and with Asia's Sports Industry Award (SPIA Awards) in 2017 and 2018, he has a verifiable history of commitment to growth, expansion and P&L optimization in the games, esports and media competitive industries in both mature and emerging markets across the Asia Pacific Region, the US, and Europe. With more than 25 years of corporate leadership and entrepreneurship comes  a certain expertise: Frank achieves maximum operational output with minimal resource expenditure and has consistently exceeded performance goals.
He is the founder of the German Esports Association in 2004 where he was then elected as Chairman. He is also Vice President of the International Esports Federation since 2008. With Frank we strengthen Expandeers' SEA Team. If your are looking for a business expert in Singapore, contact Frank at info@expandeers.com