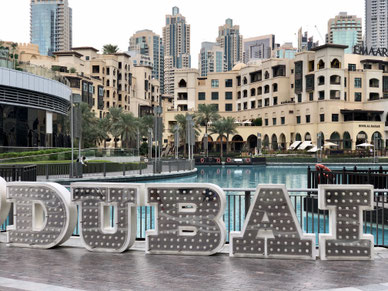 On 6 April 2021, the virtual foreign trade day on "Dubai and UAE - Gateway to the Middle East" took place together with the BVMW, the leading association of German SME. Gerrit Stroomann, managing partner of the internationalization specialist EXPANDEERS in Hamburg, gave an entertaining, practical speech on the potential, future perspectives and about Dubai as a "launching pad" to the Middle East and Southeast Asia. Expandeers Global Network GmbH runs the international offices of the BVMW in Dubai (UAE) and Kuala Lumpur (Malaysia). Therefore, we feel perfectly equipped to give insights and lead the way to expand internationally.
So what is it with the UAE? Business is the driving force in Dubai.
Reinforced by the current crisis, there is currently a rethinking and reorientation taking place in the United Arab Emirates. Especially for the growth of German startups and medium-sized companies, Dubai is an attractive pillar: On the one hand, Dubai is safe in many ways. It has an excellent infrastructure, free trade zones, investment promotion programs, impresses with extensive tax exemption, is innovative, flexible and agile. On the other hand, Dubai is ranked 16th on the Ease of Doing Business Index (Germany ranks 22nd as a comparison).
Gerrit Stroomann gave us an overview of the economic situation in the UAE, opportunities and potential: The oil sector and real estate are still essential and will be in the future, but the trend is towards digitization and health care (pharmaceuticals, medical devices, health tourism) and the production sector is also slowly gaining ground in importance.  
Expandeers Global Network and BVMW are organizing a 4-day business trip / trade mission to Dubai in September / October 2021. This journey will give SME and Startups the opportunity to establish customer and business contacts on site, but also to initiate contacts with government, local institutions, chambers of commerce and embassies. Of course, the region, culture and "business behavior" should also be learned. If interested or for further details, please feel free to contact Hartwig.brodtmann@bvmw.de or GStroomann@expandeers.com.
We would like to thank our host Hartwig Brodtmann, District Head of BVMW in Bavaria, for the support and good cooperation.
Dubai/VAE - Das Tor zum Mittleren Osten
Präsentation Außenwirtschaftstag
(German version)
20210405 Außenwirtschaftstag_Expandeers
Adobe Acrobat Document
3.2 MB