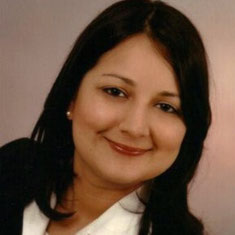 Miriam, Associate Partner of Expandeers SouthEast Asia PLT. interviewed by  Asia Law Portal


In her interview Miriam Shastri, founder of consultancy TOP Beraten Malaysia and Partner of Expandeers SouthEast Asia PLT, explains what inspired her to found the company, the key services she offers and prospect opportunities for foreign investors to Malaysia.

Studying law was what led Miriam into advising European markets, mainly German clients,  with bilateral trade, market entry and regulatory compliance in Malaysia. "It's actually quite a funny story (in my opinion)! As I am Malaysian-German by ethnicity and grew up between continents, I always knew, I would want to do something with an 'international edge' to it". Passion is what encouraged her as a founder. As people are passionate about a company or product, they will add much more value to it than otherwise. "I am also inspired by the humanitarian, charitable angle in business – using the profits made from one's own labour to help others, can there be a more rewarding thing?"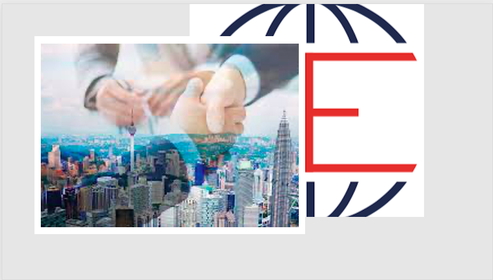 Miriam states the values of transparency, out-of-the-box thinking and a Personal Approach to service (TOP) are key values to establish her management consultancy firm. The policy of the company focuses on serving a niche market of European-based companies, entrepreneurs and expatriates, as this is the target group where she wants to add more value to shape loyal clients and a respectable reputation, that distinguishes them from other consultancy firms. For Miriam depth rather than breadth of connections are important; a good network is fundamental in business. Many clients request help not only for expertise, but to use an excellent network, which is a game-changer.
In today's hyper-connected world, word-of-mouth has a larger impact than before and most people trust a recommendation from friends and family over any type of advertising:  "We as a company believe that if a basis of trust does not exist, then we cannot provide services for you – trust and ethics are essential to build close ties, whether it is with clients, suppliers or business associates." Trust in her reputation, social media strategies and word-of-mouth marketing is what determines her brand and how clients perceived the company.
Miriam's key service areas are focused on collaborations with government agencies and partners with their network to offer clients services that allow them to travel to Malaysia, have a market research or feasibility study done, or even establish a subsidiary remotely. Her business support services include accounting, payroll, tax, audit, application for licenses and work permits, recruitment services and digital consulting services, as well as customizable BPO/outsourcing services to name a few.
Miriam's advice when looking to do business in Malaysia, and vice-versa:
The main thing to consider before, when people invest is having a plan. "I like the German approach, where the opening of an entity in Malaysia is usually planned up to minimum 1 year ahead, meticulously".  It helps to establish well-defined investment goals and makes it clear for all sides. On the other side, Malaysian investors looking to invest in Europe should take note of this planning style, as it will be expected by their European counterparts.
considering the client's timeline and tolerance of risk. It is essential to realize how much time you will have to reach a financial goal. "There is where the advisors, such as us, come in – it is crucial when entering a foreign marketplace to have advisors that can guide you through cultural pitfalls."
investors should also consider hiring a more diversified team. "I am a true believer of diversity at the workplace, as this creates more cultural understanding and a better relationship with customers.". If you want to purchase a company overseas find out about the company culture to know if their values sit well with your interests.
market research is fundamental for investing. It's critical to find out what factors could impact your investment. Work with the clients to develop a plan based on what should be achieved and for this they are known as "Problem Solvers" by their clients.
For further information and advice, please contact Miriam directly at malaysia@expandeers.com