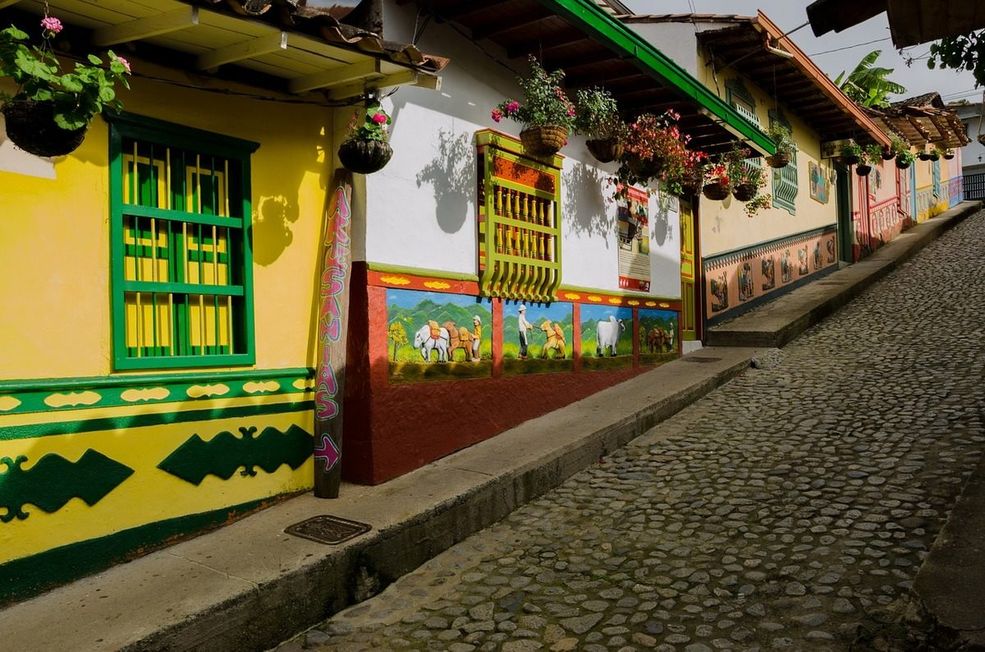 2020 marks the 10-year anniversary of my moving to Colombia and starting a company with my business partner. This personal retrospective explains why I haven't regretted it for a moment. Many people called us crazy, leaving our comfortable corporate positions behind and moving to a country infamous for its violent past imposed by drug cartels, Guerilla and paramilitaries. But we saw positive signs starting to emerge in spite of the country's bad reputation. The security situation was improving, international investment was slowly starting to increase, so was tourism. We believed that these signs were only the beginning of a significant upturn and our hopes were not only met but exceeded. Still, it took a leap of faith and a lot of hard work to build our company Ongresso.
Our mission was clear from the start and hasn't changed since: to increase the awareness of Colombia's huge potential among foreign companies, facilitate their market entry and help them reach long-term success. Over the years our vision grew to encompass the region as a whole. Hence our slogan: Unlock the Potential of Latin America. Personally, these years have made me grow as an entrepreneur and as a human being, and I am very grateful to my adopted homeland for that. What I love the most is to share my experience with people who, like us, believe in the potential of Colombia.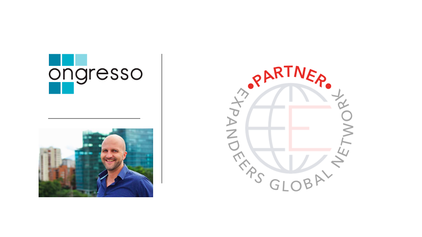 Expandeers' Partner Daniel is also founder and CEO of Ongresso; a Market Specialist in Latin America who assists foreign companies with market entry and the achievement of long term success in the region. In his 10 years in Latin America, Daniel has helped an extensive list of clients across a variety of industries to understand local business culture and to implement their business model. Here Daniel gives us the 10 most important reasons why Colombia lures visitors and investors and will continue to do so in the future.
1. Colombians are amazing
First things first. Its people are beyond doubt Colombia's most precious resource. I have traveled to over 50 countries, and each one is beautiful and special in its own way. But in no other country have I found such warmth, joy of life, humor and kindness. It's what made me – and countless others – fall in love with the country and make it my new home. Working with Colombians is relatively easy and enjoyable, as long as you learn to adapt to the local rhythm and culture instead of imposing your own at all cost. There are many talented, well-educated and motivated young people to be found in the job market. No other culture is closer to the Western culture as the Latin American one. This makes finding common ground and understanding each other in business dealings much easier than, for example, in Asia. Colombia's labor market offers huge opportunities for foreign companies looking for affordable talent, especially in times of increasing unemployment and the local currency being at an all-time low.
2. Colombia is big
Colombia is Latin America's 3rd largest economy, only Brazil and Mexico have a bigger GDP. It also has the 3rd largest population (50 million).
3. Colombia is ideally located
Besides being a large market in itself, Colombia is ideally positioned to serve as a regional business hub. As the only country in South America with ports on the Pacific and Atlantic coasts, shipping to and from the US, Asia and Europe is fast and straightforward. The country is situated directly in the center of Latin America, in equal distance between the North of Mexico and the South of Chile. Major destinations in the region can all be reached with direct flights within a few hours: Miami (3.5 hours), São Paulo (6.5 hours), Mexico City (4 hours), Santiago de Chile (7 hours).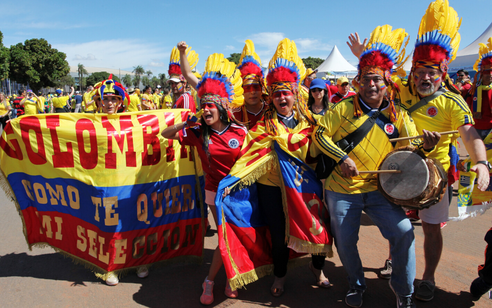 4. Colombia is open for business
Colombia is a liberal economy that welcomes and fosters international trade. The country has free trade agreements with a number of major economies like the US, the EU, EFTA, Canada etc. It is a member of the OECD, Mercosur, the Pacific Alliance and other international organizations. This results in lower tariffs, simplified import/export procedures and an increase in the ease of doing business. This openness will help the country recover more quickly from the current crisis than some of its more protectionist or socialist neighbors.
5. Colombia is growing
Colombia's economy has grown steadily over the last 10 years, at more than 3% on average. This led to a growing middle class that fuels domestic consumption and makes for an attractive consumer base. The Corona-crisis will inevitably and abruptly end this economic upturn and plunge the country into a recession. It is too early to tell how soon it will find its way back, but many expect Colombia to be among the first countries in Latin America to recover.
6. Colombia is safe
I have never had any safety issues or concerns in the 10 years I have lived in Colombia. The crime rate, especially in the main cities, is comparable to the US. Keep your wits about you, use common sense, and you'll be as safe as in any large city in Latin America. For investors, Colombia offers the highest protection in Latin America and ranks 5th in investor protection worldwide.
7. Colombia is stable
Colombia has been Latin America's most stable democracy since its independence. No other country has had as few unconstitutional changes in government. In spite of  corruption, recent social mass protests, and the current crisis, state institutions are functioning, the rule of law governs, and elections are (comparably) fair and uncontested.
8. Colombia is diverse
Colombia's economy, while still dependent on the production and export of oil, is more diversified than other countries in the region. Some sectors offer attractive opportunities, even – or especially – in times of Corona: Agriculture, renewable energies, BPO are a few relevant examples. It is the country with the second-highest biodiversity in the world, behind Brazil. Colombia's cultural and ethnic diversity is another attraction for tourists who have been visiting the country in ever increasing numbers.
9. Colombia is developed
Many foreign businessmen arrive in Colombia expecting to find a poor, underdeveloped country. They couldn't be more wrong. The sophistication of life and business practices in the cities is comparable to that of Western countries and regularly leaves visitors stunned.  The country's healthcare system is among the best in Latin America and is ranked #22 out of 191 countries by the World Health Organization (Canada #30, United States #37). Colombia is transitioning from a commodity-based to a high value-added services economy, with the service sector accounting for nearly 60% of GDP and 70% of the workforce (source: OECD). Colombians are early adopters of new technologies and business practices. You will meet many business partners, clients, and employees who are multilingual, have lived and studied abroad, and worked in multinational companies.
10. Colombia will recover
There are many qualities about the Colombians I admire. Some of them I have described above. But now, faced with the biggest economic challenge of our lifetime, there is one in particular that reinforces my conviction that Colombia will recover: the resilience of its people.
Colombians have had to endure many hardships over the past decades: violent conflict, poverty, natural disasters, corruption, the list goes on. Despite these hardships, they have always rebounded, never lost their optimism and sense of humor, and have made the country into the success story it has become over the last years. I consider myself lucky not only to have been witness to it, but partake in it as well. I look forward to the next 10 years of showing the potential of Colombia to more foreign companies who wish to do the same and to help them Unlock its Potential.