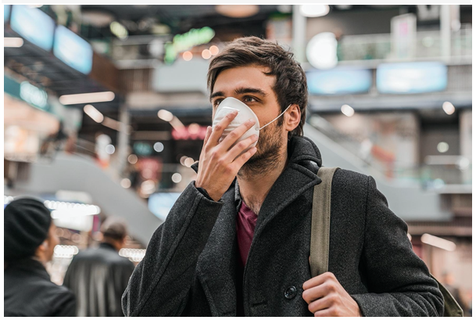 Retailers are facing new challenges of implementing legal requirements posed by Covid-19. These include ensuring that customers wear facial protection gear (e.g. masks) when entering a shop or to guarantee that the maximum number of customers within a shop is not exceeded. Organizational solutions can be highly complex, expensive and not 100% reliable. A "digital solution" for meeting Corona requirements which are based on artificial intelligence can particularly be suitable to support the current requirements for retailers:
• Mask recognition for entry control in real time
• Mask recognition for security in a shop
• Customer counting and identification reduced distance 
Expandeers' customer ADASTRA will held a live webinar together with the BVMW on June, 23 at 4pm CET.
We are searching for solutions which are flexible and future-proof. Legal requirements may change or disappear altogether. A.I. solutions are future-proof, as other usage scenarios are also possible. This includes implementation of other security aspects or the possibility to analyze and evaluate the purchasing behavior. At the same time, requirements regarding data security and system simplicity must be considered. The webinar will present concrete solutions and give you the opportunities to discuss further.  You will receive exclusive insights and suggestions and you will have the opportunity to ask the attending experts live.
PROGRAM
4:00 p.m. Welcome by BVMW and ADASTRA
4:05 pm Presentation of the solutions
4.35 p.m. Questions & Answers with our experts
5:00 p.m. End of the webinar
To attend the webinar, please register here.
YOU WILL RECEIVE YOUR UPLINK AFTER REGISTRATION AND TIMELY BEFORE START OF WEBINAR!