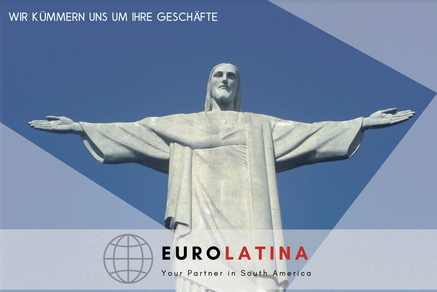 EUROLATINA is not operated by consultants but by entrepreneurs. This stands for the highest possible practical relevance. Their clients do not want theories, but quick, tangible and sustainable results. That is what makes EUROLATINA a perfect fit with Expandeers, as we also offer pragmatic support for expanding internationally. In 2019, EUROLATINA celebrated its 25th foundation anniversary. The company was initially a sheer consulting firm, founded by Karlheinz K. Naumann, the former managing partner of a subsidiary of an international management consultancy in São Paulo, headquartered in Germany.  Since 1994, EUROLATINA has been helping predominantly German and Austrian companies to do business in Brazil.
 Their services include finding representatives and distributors for export, opening subsidiaries in Brazil and managing them, or in general, establishing partnerships between German and Brazilian companies. EUROLATINA exclusively represents foreign companies with innovative products of high technological content, in the area of machinery, equipment and components for the Brazilian industry. With Karl-Heinz and Holger we strengthened our presence in Latin America and Brazil specifically.
Expandeers global network GmbH is the German-based and globally active business development organisation that provides midsized companies and start up companies instantly with local business development solutions including research, business services, sales, digital  and marketing in a large variety of industries across the globe. Eurolatina's and Expandeers' cooperation will supply best allocation for resources and activities and will be a benefit for all clients around the world.