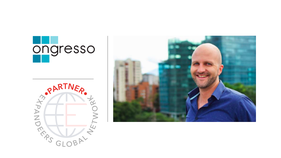 "Which country is the most attractive market for my expansion in Latin America?" -
"What is the best strategy to enter and conquer this market?" -
"How do I find the right partner to support my business in Latin America?" -
"What are the costs and risks involved in our market entry and how can we control them?" - 
You will inevitably be confronted with these questions and you will have to come up with the right answers, when planning to do business or invest in Latin America. For further information, please feel free to download the Whitepaper in English or German down below and/or contact us at Latam@expandeers.com to find your individual strategy for a successful expansion into or analyze and evaluate your present status in Central and South America. 
---
Download our Whitepaper: Market Entry in Latin America
9 steps for a successful market entry in Latin America.
2019-09 Market Entry Latin America.pdf
Adobe Acrobat Document
920.5 KB
German Whitepaper: Markterschließung in Lateinamerika
9 Schritte für einen erfolgreichen Markteintritt in Lateinamerika.
2019-09 Markterschließung Lateinamerika.
Adobe Acrobat Document
389.9 KB