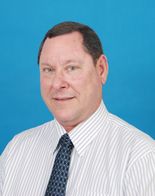 On Januar 23rd, 2019 Expandeers welcomed our Brazilian Partner Roberto in Hamburg for a speech and webinar about chances, opportunities and risks regarding doing business in Brazil.
Roberto drew a general picture of Brazil, its cosmopolitan population (i.e. many Germans emigrated to Brazil in the last decades after the war), versatile energy sources, large biodiversity and raw materials. Brazil's energy sources are the least polluted and it has a lot of solar and wind energy. Brazil supplies 89% of the raw materials for batteries world wide, and the production of ethanol with cane sugar is much cheaper than with corn in the US.
Also, Brazil is the major producer and exporter of coffee and the largest manufacturer of beer worldwide. Beside all that we should, of course, not forget that Brazil had won the football world cup five times :-).
Bolsonaro has vowed to kick-start Brazil's ailing economy by privatization state enterprises, reforming the country's bloated pension system and amending the national tax system. He wants to reorganize and downsize the state apparatus, improve services and reduce customs barriers. Professionals are nominated as ministers and approximately 50% of parliamentarians are new at both levels in congress.
It must be pointed out that Bolsonaro is well received by the economy; it is expected that the business environment will improve significantly. For example, e-commerce is on the increase, Amazon expands operations in Brazil. The convoluted tax structure can make delivering goods across state borders a costly affair, while high import tariffs have priced many foreign-made goods out of reach for all but the wealthiest Brazilians. But the potential for growth is expected to attract major investments from Amazon and other companies.
We thank Roberto for his lecture, you can download his presentation below. Please feel free to contact us for any further information you may require or when you are interested in expanding to Brazil, need support for an expansion into Brazil in the future at info@expandeers.com. We are looking forward to upcoming events and webinars. Please register for our newsletter down below to receive an invitation to our next event.
New Business Brazil - Chances, Opportunities and Risks (German)
Webinar: Presentation from Robert about New Business in Brazil under Bolsonaro
Expandeers Präsentation Brasilien 2019.
Adobe Acrobat Document
1.6 MB