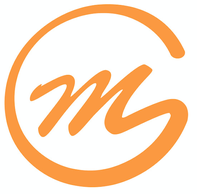 Germany is Malaysia's largest investor and trading partner in the European Union. More than 400 German companies are active in Malaysia and over 12 Billion Euros of trade exchanges between Germany and Malaysia.
The GMRT understands itself as an informal, intensive and personal platform for German Business or groups interested in bilateral (non-political, non-religious) discussions to gain information.
Potential participants include for example Importers, Investors, Exporters, Entrepreneurs, Current German or ex-government officers who are serving/have served in Malaysia/ASEAN, Germans who are working/have worked in Malaysia/ASEAN, German Institutions likes of IHK, Associations, State Investment Boards, GTZ, Malaysian Trade Organisations (MATRADE, MIDA). Mr. Jai Shankar and Mr. Paramsothy Thamotharampillai-Göbel co-founded the German Malaysian Roundtable (GMRT) initiative in 2013.  
The initiative currently has chapters in the following locations:
First chapter in Frankfurt (2013);
Second chapter in Düsseldorf (2014);
Third chapter in Vienna (2014);
Fourth chapter in Munich (2015);
Fifth chapter in Stuttgart (2016);
Sixth chapter in Hamburg (2016); and
Seventh chapter in Berlin (2016).
The GMRT brings high calibre keynote speakers and invited participants together. Mainly, to network, exchange and receive first-hand information. Expatriates, Investors, DAX-Companies, SMIs, Researchers represent the portfolio of GMRT participants.
The objective for the GMRT is to be a neutral platform for Germans and non-Germans who have affinity or interest in Malaysia including ASEAN, to interact and share ideas and information that can lead to greater bilateral trade, investment and educational exchanges between Germany and Malaysia/ASEAN. You get new impulses and the latest ground news in ASEAN and Malaysia.
Expandeers / Michael Fisahn-Reinhard had been accepted to be the Chapter Initiator of the GMRT Hamburg in April 2018. Through the GMRT Expandeers has the opportunity to get introduced and known and to enlarge its network.