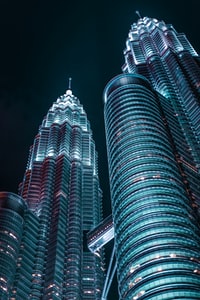 Malaysia has been in a corona-related lockdown since June 1st, 2021. As of June 27 authorities have extended strict nationwide COVID-19 measures through to an underdetermined date. The measures were due to expire June 28, but will now remain in place until daily cases fall beloW 4.000; the country reported approximately 5.800 cases June 26.
During this time, all economic and social sectors must remain closed. Only important economic and service sectors such as F&B, health and medical sectors, (animal) clinics, water, energy, security, communication, as well as postal services, banks, insurance and agriculture and others are allowed to continue to operate. The Ministry of Finance is working on an aid package for the affected economic sectors. With the help of the state, automatic bank loan moratoriums can be applied for for at least 3 months or longer, for the phase of the blocking period the wage subsidy program (WSP) applies again for all industries with RM 800 - 1,000 employees, suspension or extension of the payment date for all statutory contributions, continuation of the Electricity discounts for the next six months from July to December 2021, as well as other supports.
Malaysia underlines that it remains open to investments and even creates more favorable conditions for, for example, buying a company or setting up offices or other locations.
We confirm that Expandeers Southeast Asia PLT office remains open and is fully operational during COVID 19 situation.  If you need assistance and / or may have questions regarding Malaysia, please feel free to contact Miriam at malaysia@expandeers.com.
General information about Malaysia
Malaysia consists of two parts: The West Malaysian part and the East Malaysian part which is on part of the island of Borneo. The South China Sea lies between the two, roughly equal parts, of the country.
Malaysia is comparable in size to Germany, but is only about a third as populated. Due to its proximity to the equator, Malaysia's climate is characterized primarily by minimal temperature differences over the course of the year. Malaysia still consists to a large extent of tropical forests, which are among the oldest in the world. Of the total of 328,550 sq. Km of land area, 58.8% consists of forest area. 26.1% of the total area is used for agriculture, 22.7% is used for permanent cultivation and 2.5% is arable land.
Due to its geographical location, Malaysia is conveniently connected to the trade routes between India and China. Since November 15, 2020, the ASEAN states, including Malaysia, have signed the Regional Comprehensive Economic Partnership (RCEP) agreement. This RCEP agreement is considered to be the largest free trade agreement worldwide. It regulates the cross-border movement of goods within the free trade zone and favors the trading conditions. In addition, annual tariff dismantling measures are planned.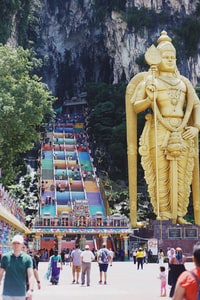 Malaysia is a federal, parliamentary, electoral monarchy with British characteristics with a king as head of state. Domestic politics is shaped by the ethnic composition of Malaysia. About 50% of the population are Malay, 23% of Chinese and about 7% of Indian descent.
Muhyiddin Yassin has been Prime Minister of a three-party Pakatan Nasional coalition since March 2020. Although the prime minister and his government are coping with the Covid 19 pandemic relatively successfully, early elections are threatened because of the uncertain parliamentary majority and fragile coalition. Muhiyiddin took office without an election and the country's current political instability bears his name. Several MPs (Members of Parliament) from the ranks of the ruling coalition have called on Prime Minister Muhiyiddin Yassin to step down in order to allow early elections. But the current state of emergency declared by the king will continue until August 2021 and will delay all chances for a rapid democratic new beginning. In addition, King Sultan Abdullah Shah dissolved parliament.
As a result, Malaysia is governed for the first time since 1969 without parliamentary control. This regulation was declared as a corona measure. Political observers assume, however, that the motive lies much more in the loss of confidence within the ranks of the ruling Prime Minister Muhiyiddin Yassin.
Malaysia is based on common law, as England introduced English law at the time of colonization. Executive power comes from the Prime Minister, who is appointed by the King. The Parliament is the national legislature of Malaysia, based on the Westminster system of Parliament. It consists of the Dewan Rakyat (House of Representatives or literally People's Hall, in Malay) and the Dewan Negara (Nation's Hall in Malay; however, it is commonly referred to as the Senate). Members of the Dewan Rakyat are known as Members of Parliament (MPs) while members of the Dewan Negara are called senators.
The country's legal security is stable and favors investment more than ever. The Ministry of International Trade and Industry (MITI) is the country's main drive to make Malaysia the preferred destination for quality and investment. It strengthens the country's rising status as a globally competitive trading nation.
In the draft budget for 2021, new infrastructure projects totaling around $ 900 million are announced. Projects such as an east coast railway line, a light rail Kuala Lumpur from Sungai Buloh, via Serdang, to Putrajaya, or a Trans-Borneo Highway are planned.
The main industries for Malaysia's foreign trade for 2021-2023 will be on the sectors of recycling / environmental and wastewater technology / sustainable building, laboratory equipment / medical technology / life science and digitalization.
Malaysia is one of the largest producers and consumers of rubber in the world. 65% of Mitril and latex gloves come from Malaysia. The export of rubber gloves to Germany, for example, has increased its share of exports from 4.6% to 6.7% since 2020.