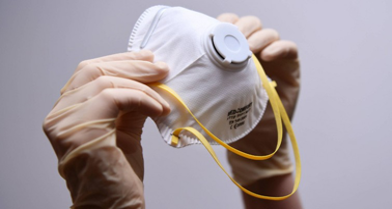 Just a few months ago, not many people around the world were thinking about facial masks. Today, people are well informed about FFP2, FFP3, N95, and KN95. But are they really? 
The so-called KN95-masks, with a protection standard of 95% safety against viruses such as Covid-19, were examined by an expert for protective equipment as well as by DEKRA laboratory. The results: the masks lack the necessary filter functions; it would allow 42.8 percent of viruses to pass through, while just 6 % is allowed as a maximum. While the N95 masks are approved by the FDA (U.S. Food and Drug Administration), the KN95 masks are not. The world incl. Europe has been flooded with these masks and it has been recommended to replace defective filter masks immediately as it puts the wearer in danger!
To be on the safe side: Expandeers is a preferred supplier of protective wear for the Ministry of Health and supplies masks with original and CE certified FFP2. Made in Germany, packed in Germany, shipped from Germany by a world-leading company in Germany will grant you utmost security for your purchase. 
Get in touch with our Sales team now to receive more information: +49 – (0)40 – 8060 3670 or by email:
ASEAN: Malaysia@expandeers.com
Middle East: MENA@expandeers.com
 Central America: LATAM@Expandeers.com 
Rest of the world: Info@expandeers.com
CLICK HERE FOR FULL ARTICLE ABOUT DEFECTIVE FFPS MASKS
Article%22 DEFECTIVE FFP2 FACIAL MASKS%2
Adobe Acrobat Document
484.8 KB