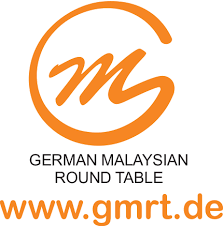 LATEST DEVELOPMENTS ON BUSINESS FACILITATION IN MALAYSIA
The COVID-19 outbreak has impacted social and economic activities across the globe. Many studies projected a downward economic trend. In the face of this pandemic, Malaysia has taken a proactive response in balancing public health, economic sustainability and the livelihood of the people.   The Embassy of Malaysia, MIDA & MATRADE in Germany in cooperation with GMRT will be hosting a webinar session on Malaysia titled:
Bridging the Distance - Facilitating Business in the New Normal on Wednesday, 4th November 2020 at 10.00 -11.00 hrs 
Join us live !! for the webinar session with the Ambassador of Malaysia, HE Sarah Devadason  who will deliver the keynote  speech as well as the latest updates on how the Malaysian Government is facilitating the business in the new normal from MIDA and MATRADE. Last but not least, a German company will share their first-hand experience of operating a production site in Malaysia during the pandemic.
More details on the event and the registration can be found under this link:  Event Details & Registration
We look forward to a lively discussion and an intensive exchange of experiences with you!
Michael Fisahn-Reinhard
GMRT Hamburg