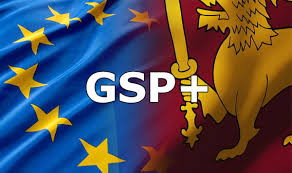 After having suspended the GSP in 2010 for almost seven years, the EU recently has granted Sri Lanka better access to the EU for its exports back again in May 2017. It did so under the EU's Generalized Scheme of Preferences Plus (GSP+). Being able to export more to the EU will help Sri Lanka's economy develop and create more and better jobs for its people. The GSP+ scheme is conditional on Sri Lanka advancing human and labour rights and working towards sustainable development.
Some quick facts about Sri Lanka:
• Sri Lanka is the EU's 62nd largest trading partner in goods, only accounting for 0.1% of EU trade, dominated by textiles and clothing (2016)
• Sri Lanka imported over 1.1 billion Euro worth of products from the EU, approx. 8% of its total imports.
• Textiles and clothing account for 61.9% of Sri Lanka's exports to the EU, followed by food products with 12.3% in 2016.
• EU28 imports from Sri Lanka have been relatively stable between 2007 and 2016, slightly increasing from 2.1 million to €2.22 million Euro.
Expandeers' local partner Gamunu has given us some more details on GSP+ impact on Sri Lankan trading. 
Government actions to transform Sri Lanka into a strategically important economic centre
• Total foreign ownership is permitted across almost all areas of the economy.
• No restrictions on repatriation of earnings, fees, capital, and on forex transactions relating to current account payments.
• Safety of foreign investment is guaranteed by the constitution.
• Existence of a transparent & sophisticated legal + regulatory framework. Covering all prerequisite business law enactments.
• Bilateral investment protection agreements with 28 countries and double taxation avoidance agreements with 38 countries.
Sri Lanka is member of the Multilateral Investment Guarantee Agency (MIGA), an investment guarantee agency of the World Bank. This provides a safeguard against expropriation and non-commercial risks, Gamunu points out.
Location and Connectivity
• Sri Lanka is situated at the crossroads of major shipping routes connecting South Asia, Far East and the Pacific with Europe and the Americas. Sri Lanka is strategically located next to the fast growing Indian sub-continent with close proximity to Southeast Asia and the Middle East. The country has strong air connectivity with over 100 weekly flights to India alone.
• Sri Lanka is the only country to have Free Trade Agreements with both India and Pakistan, giving duty free access to over 1.3 billion consumers from the island.
• By locating in Sri Lanka, a company can gain preferential trade access to two large regional blocs under the South Asian Free Trade Area (SAFTA) and the Asia–Pacific Trade Agreement (APTA).
Educated and Adaptable Workforce
• Sri Lanka possessed the most literate population in South Asia and one of the highest in the developing world with a literacy rate of 92.2% (91.1% and 93.5% respectively for females and males).
• Extensive investment in public education has produced a workforce that is not only competent but intelligent, trainable and comfortable with high tech production and services.
• English is widely spoken and is the main language used by the business community. Well educated and energetic, skilled and semi-skilled human resources are readily available at competitive wage rates.
Expandeers can help you with any service related to your expansion
If you have any plans to expand your business into Sri Lanka, do not hesitate to contact us at info@expandeers.com