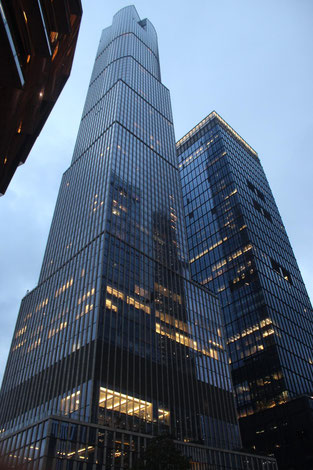 The United States of America, with an annual GDP of $20 trillion and population of over 325 million, represent one of the world's most attractive consumer market. Companies of all sizes can find here a variety of investment opportunities, resources, technology and markets to succeed and grow globally.
In early August, the US Senate passed a $1,2 trillion bipartisan infrastructure bill to recover the nation's roads, bridges, rail, transit and electric grid.  The bill, called the Infrastructure Investment and Jobs Act, features $550 billion in new federal spending over five years. It invests $110 billion in roads, bridges and major projects, $66 billion in passenger and freight rail, $65 billion to rebuild the electric grid, $65 billion to expand broadband internet access, $39 billion to modernize and expand transit systems and $7.5 billion to build a national network of charging infrastructure for electric vehicles. The bill also includes $55 billion for water infrastructure, $15 billion of which will be used to replace lead pipes. Negotiations were led by Sen. Rob Portman, a Republican, and Sinema, a moderate Democrat.  The legislation would make life-changing improvements in many physical and organizational structures and facilities across the country, and supports the deal to promote economic growth and create jobs.
The infrastructural bill also stretches to improve access to broadband and clean water. According to a White House fact sheet, the legislation would represent "the largest investment in public transit ever" and "the largest investment in clean drinking water in American history".
The fact sheet states that the legislation will also address the climate change crisis "by making the largest investment in clean energy transmission" and electric vehicle infrastructure.
The Infrastructure Investment and Jobs Act represents outstanding business opportunities during coming years on the US Infrastructure market, in particular for suppliers of road work material and equipment, construction material and equipment, contractors and engineering services. Additionally, this year the Senate advanced a passed bipartisan legislation countering China's growing influence by investing more than $200 billion in American technology, science and research.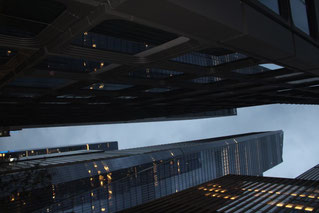 WHAT'S MISSING?
Seeking international development by growing a business in America offers plenty of opportunities from the business-friendly environment, specific technology, supply chain and now infrastructure factors, however, it can be risky enough for businesses from all countries and industries to find their place in the market without the correct assistance. Expandeers provides immediate help to access the US - Market by offering :
Selection of local business partners
Public & Private Tender support
Joint Venture partners
Company foundation 
HR selection
to support your business's safe and successful potential growth and expansion. 
For more information, please contact us to info@expandeers.com