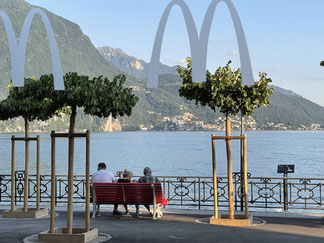 Expandeers is a leading specialist for internationalization, comprising of well over 50 experienced and accredited experts and executives around business development, growth strategies, sales and marketing. These experts are spread around the world to support companies on site with their experience and established network: Global Expansion with Local Expertise!
With their franchise support team, they more and more support international franchise owners in their endeavors to grow their market in the EU by finding adequate franchise takers for them.
Is the EU an interesting franchise market?
Europe's population is increasing through a combination of natural growth and net migration. At the same time, the population of Europe is an aging one as life expectancy increases due to life conditions while fewer children are born. The European Union's (EU27) GDP was estimated to be around 15 trillion USD (nominal) in 2020, representing around one sixth of the global economy. Largest market standing for 25% of the EU's GDP is Germany. France caters for 17%, Italy for 12% and Spain for 8%. 
The EU covers over 4 million km² and has about 448 million inhabitants - the world's third largest population after China and India. By surface area, France is the biggest EU country, by population it is Germany with 84m people. Each EU country is unique. This means that gross domestic product (GDP) and population growth – for example – can be very different from one country to the next. Each country also has its own approach to key policy areas such as education and has a different cultural background and mostly also language.   
There are an estimated 22.5 million small and medium sized enterprises (SME) in the EU. From that, the European Franchise Federation (EFF) estimates there are 8,500 distinct franchise brands. Despite the vast language and cultural differences in Europe, franchising is more widely used as a business strategy in Europe than it is in the United States – which has an approximate 2,500 distinct franchise brands.  
The answer is yes! The EU is a perfect target market to expand your franchise to! Read more here