Posts tagged with "article"
---
07. July 2017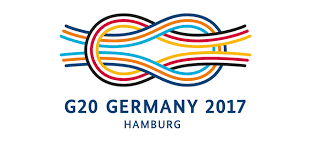 Expandeers clearly supports the endeavors of the G20 summit in Hamburg. One may not like some of the attendants, may not share their views or understanding of freedom, democracy or even basics such as decency and values, but as democratic people we are open - even to their views. The G20 summit is for discussing opposing views and coming to a common conclusion. It may end up with a 19:1 or 17:3, but not discussing these issues would not make it better at all.
30. June 2016
Harvard University professor Robert S. Kaplan with David P. Norton published a book termed Balanced Scorecard. The four main pillars of Balanced Scorecard are Learning & Growth, Internal Business Processes, Financial and Customer. Any entity whether product or service oriented should have excellent human capital, thus the pillar of Learning & Growth. In the context of ever evolving Global Trade, it is imperative that these four pillars are accounted for. Expandeers provides this human...