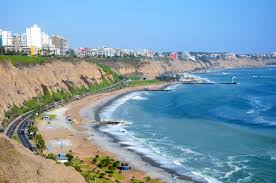 One of the most promising South American markets is Peru. If you have decided to expand your business there, it is important to consider your options for hiring employees and establishing operations. There are three principal ways to get your business up and running, and each one has its benefits. Expandeers in cooperation with Ongresso will help you with professional support to maximize the efficiency of your investment by choosing the most appropriate option based on your company needs.
THREE WAYS TO START OPERATIONS
There are three ways to begin operations in Peru:
1. Company formation
2. Independent contractors
3. Professional Employer Organization (PEO)
1. Company formation
Establishing a legal entity is the most time consuming and complex of the three expansion options. However, it gives you the most control over your workforce and operations in a foreign country and is the only option that allows you to hold fixed assets like real estate. If you have completed a thorough market investigation and are committed to a long term growth investment in Peru, company formation is likely the best option. Expandeers Partner Ongresso can help you to accomplish this in 6 weeks.
While there is a more significant investment of time and money when establishing a legal entity, some businesses choose to outsource back office tasks related to HR, accounting, tax and legal to external specialists to reduce complexity and time spent on non-core activities. This allows them to become operational faster with a smaller team and put their principal focus on strategic instead of administrative tasks.
In short the advantages of a company formation are:
Maximum control over company operations and employees
Relationship building with local partners and customers
Fixed asset holding is possible with a legal entity
Disadvantages:
Significant startup and operating costs
High exit costs when liquidating the company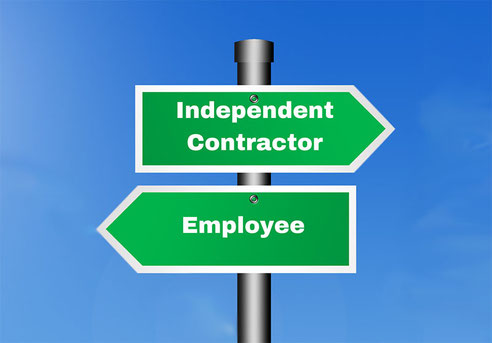 2. Independent contractors
Hiring independent contractors gives you more flexibility and involves less risk. It gives you the option to grow or decrease your workforce quickly and without the risk of labor disputes or the obligation to pay indemnity. As contractors are not employees, benefits are not included in the compensation package. For that reason, it can be the most cost-effective option if you are simply looking to take advantage of a low-cost labor force, perform a temporary project, or test the market before investing in a more permanent commitment.
With contractors you'll have limited oversight or control over their activities. Therefore it is important to thoroughly vet candidates to ensure a proper fit and stay in constant contact to make sure your time and resources won't be wasted.
Paying contractors can also be difficult, due to tax difficulties and mountains of complex admin work. Expandeers Partner Ongresso offers a unique International Payment Service to facilitate these payments with ease. With Expandeers Global Network GmbH you can rely on a trustworthy network of over 48 Senior Managers with c-level experience.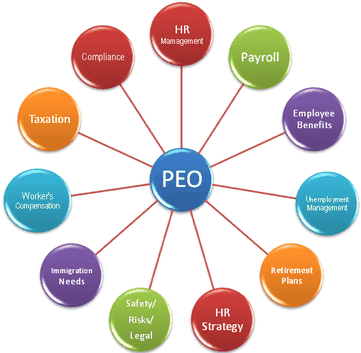 3. Professional Employer Organization (PEO)
Personnel Outsourcing, also called PEO (Professional Employer Organization), allows you to formally hire employees in Peru without having to establish a company. The company acting as PEO will hire employees on your behalf as the "Employer of Record". It will perform all HR-related tasks such as offer formal work contracts, affiliate the employees with social security, pay their salaries and benefits, terminate their employment etc. This allows you to directly manage your employees and develop your business in a foreign market without the burden of managing a local entity and the challenges of navigating local laws and regulations. The PEO has a legal presence in the local market and will hire and pay your employees in compliance with local laws and norms, and thus effectively eliminate your exposure.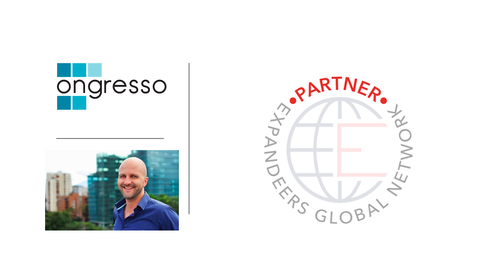 The PEO option is ideal for small and medium sized companies who want to become operational fast, focus their resources on their core activities, control their costs, limit their risk, and establish a strong bond with the people they decide to hire. A distinction between PEO and hiring an independent contractor is that top talent will typically expect a salary package that includes benefits, social security, bonuses etc. not offered to independent contractors. Besides acting as PEO, Expandeers Partner Ongresso can help you and put together enticing packages that will get your top candidates' attention, so you can form the team you need to achieve your goals.
These three ways to start operations are some possible options of countless unique scenarios that could apply to any particular company.  You can also create hybrid strategies that tailor to your preferences.
To find your individual strategy for a successful expansion in Peru, contact us at Latam@expandeers.com and we will help you to analyze and evaluate your present status.
For further information, your individual strategy or to analyze and evaluate your present status for doing business in Colombia and Central and South America contact us at Latam@expandeers.com